October 12, 2021
Bryce recognised as a 2021 Westfield Coomera Local Hero
We have AMAZING news!!! Thanks to everyone who voted for Bryce in the Westfield Coomera Local Heroes program, the Super Max & Bryce project has been awarded $10,000! That's 400 Super Max the Turtle night lights for superheroes in treatment next year!
We couldn't have done it without you!!!!
Bryce would like to dedicate the award to all of the superheroes and superfamilies – you are the real heroes and the inspiration for everything we do.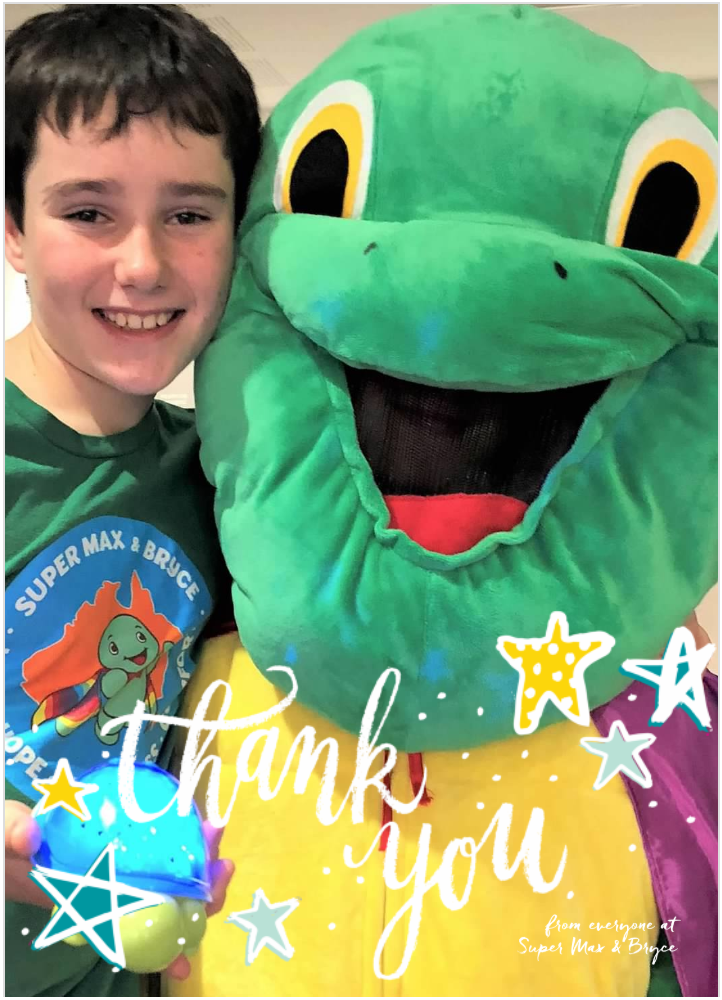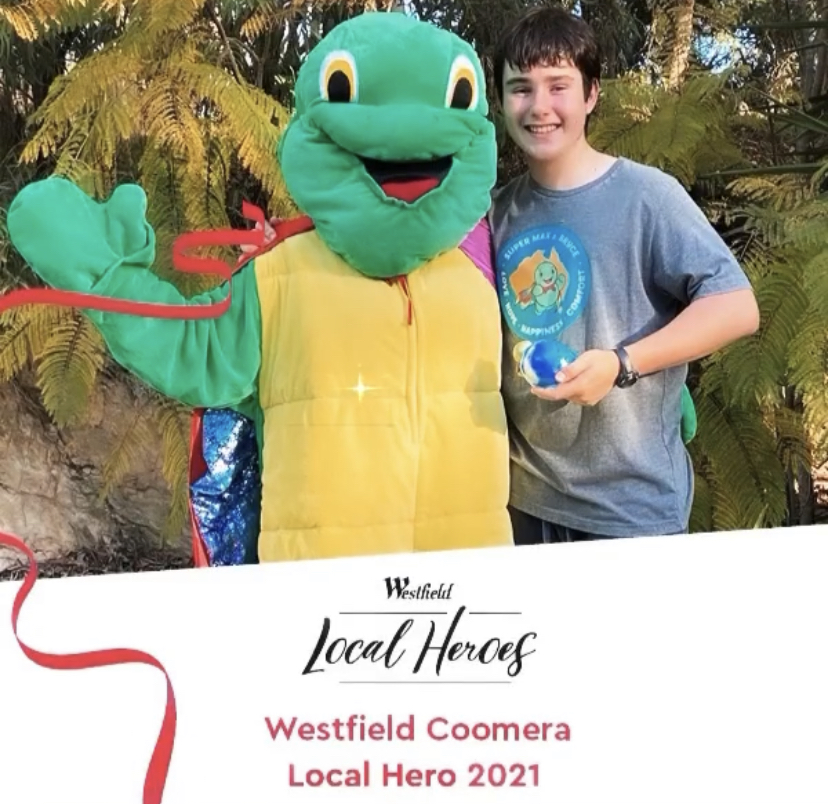 A HUGE turtle and star magic filled hug to everyone who so lovingly voted for us… we are incredibly grateful for your support. And an extra special thank you to the Westfield Coomera team for working so hard to recognise and support local charities and the people who work in them.
With love through the stars to everyone reading this.