November 13, 2017
Thank you to everyone at The Gold Coast Rotary
In November of 2017, Bryce shared the story of Super Max & Bryce with the members of the Gold Coast Rotary. It was a lovely evening and even though the projector didn't work, Bryce did his whole presentation, throwing in some jokes and laughs to cover for the lack of visuals (gotta love this kid!).
Following his presentation, the generous and supportive members of The Gold Coast Rotary voted to donate $500 to help Bryce with his 2018 goal to raise enough money to purchase 1,000 Cloud b Super Max the Turtles – enough to give one to every superhero child who is diagnosed with cancer this year in Australia and New Zealand.
A huge thank you to the Gold Coast Rotary members for helping Bryce get started on achieving his 2018 goal to raise enough for 1,000 Super Max the Turtles!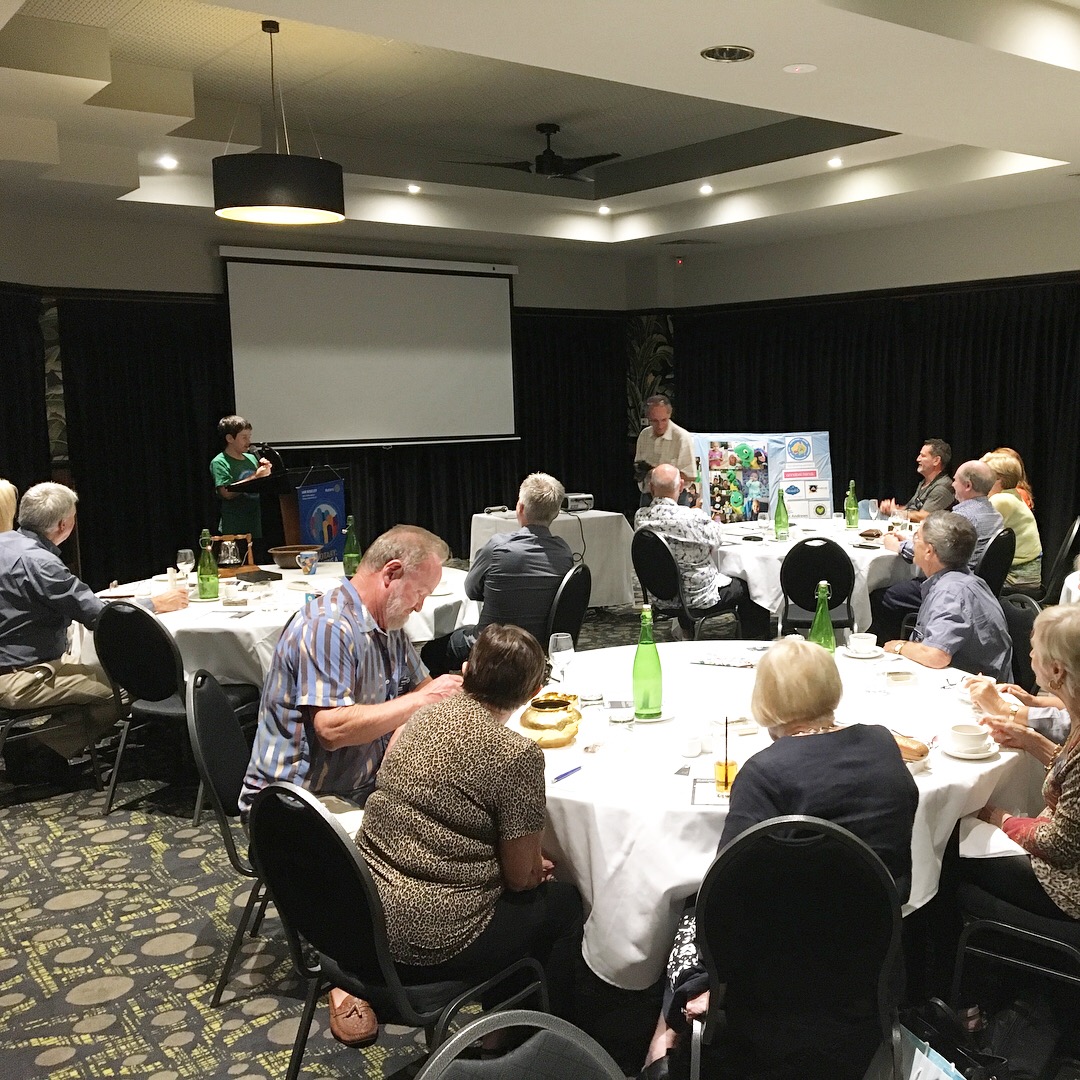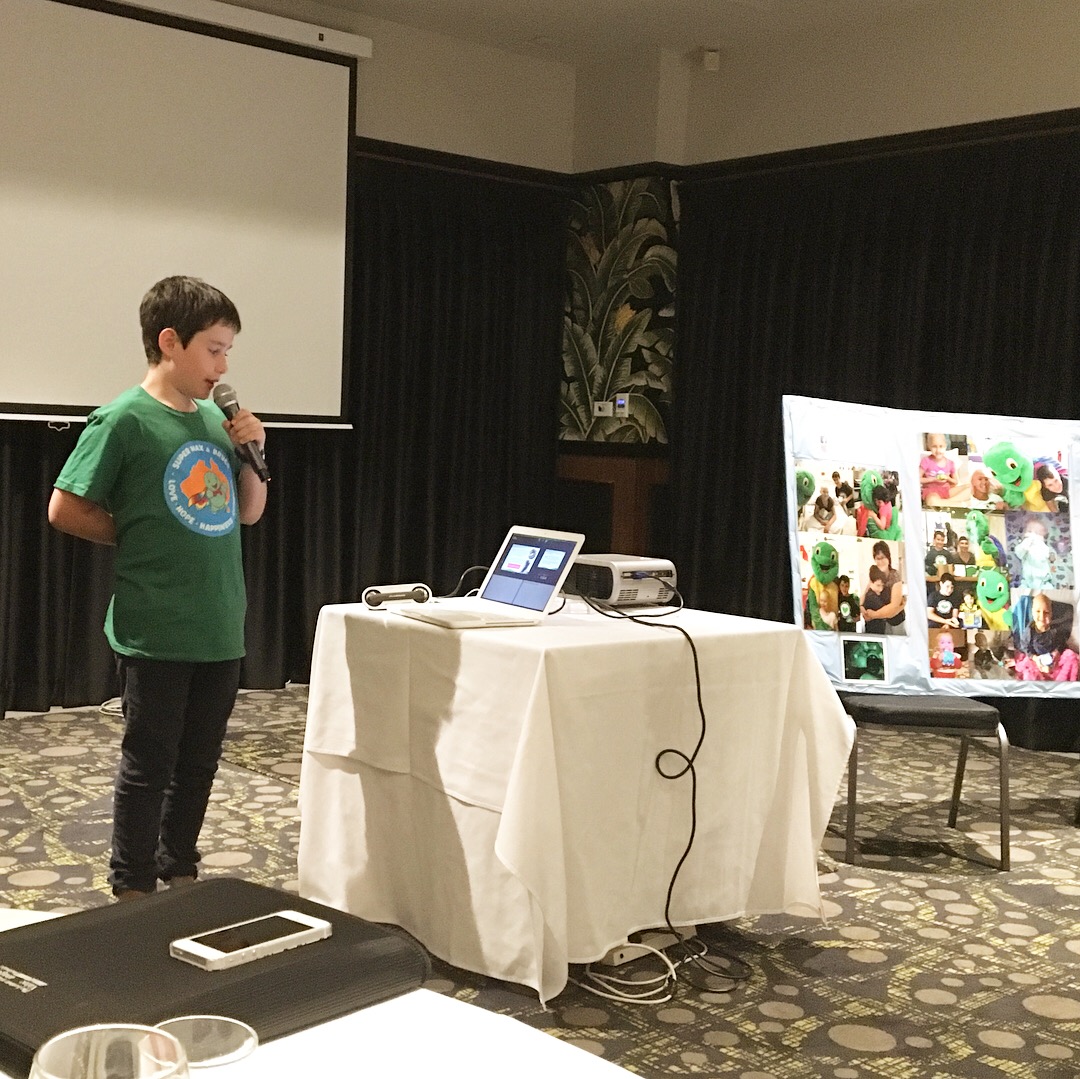 Here's to a wonderful year filled with turtle-inspired rainbow magic love, hope, happiness and comfort!