August 3, 2017
St Andrews "full school" bake sale extravaganza for Super Max & Bryce
The unbelievable support from Bryce's school, St Andrews, for the Super Max & Bryce project was once again clearly seen in the overwhelming efforts of the students, families and staff in organising and running a four school, campus-wide bake sale on August 1. In the past, our bake sales have only been run at the Junior School (where we were already blown away by the support we have received). This time, thanks to the amazing efforts of new Super Max & Bryce team members at every school level (senior school, middle school and the Early Learning Centre for children ages 3-5) and the support of the St Andrews faculty, we had every corner of the school swimming in beautiful baked goodies including just a few of Bryce's mom's homemade dark chocolate chunk cupcakes with vanilla bean frosting – yum!
We raised a total of $1485 from the bake sale. That's enough to get 99 Cloud b Super Max the Turtles for children with cancer... there just aren't words for how grateful we are to be a part of such a caring and engaged school community.
Here are some pictures and information about each of the school groups and the amazing work they did.
Early Learning Centre (ELC)
The ELC bake sale was the brain child of 4 year old Hannah and her mum Debbie. Hannah is the newest member of our Super Max & Bryce team. She is one of those special children who has just grabbed onto the concept of wanting to do everything she can to help children who are not feeling well and need a little extra love and care (plus she is absolutely in love with our walking, hugging Super Max the Turtle). Here is a picture of Hannah with Bryce the day we gave her a Super Max & Bryce shirt and asked her to be a member (just look at that smile!) and another one of her with Super Max the Turtle on the day of the bake sale. You'll also see a picture of Hannah and her beautiful sister, Abegail, another fierce advocate of helping others, and then one of the three girls (Hannah, Abegail and Debbie) – the three superstars who put together an incredible bake sale for the 100 familes and staff at the ELC.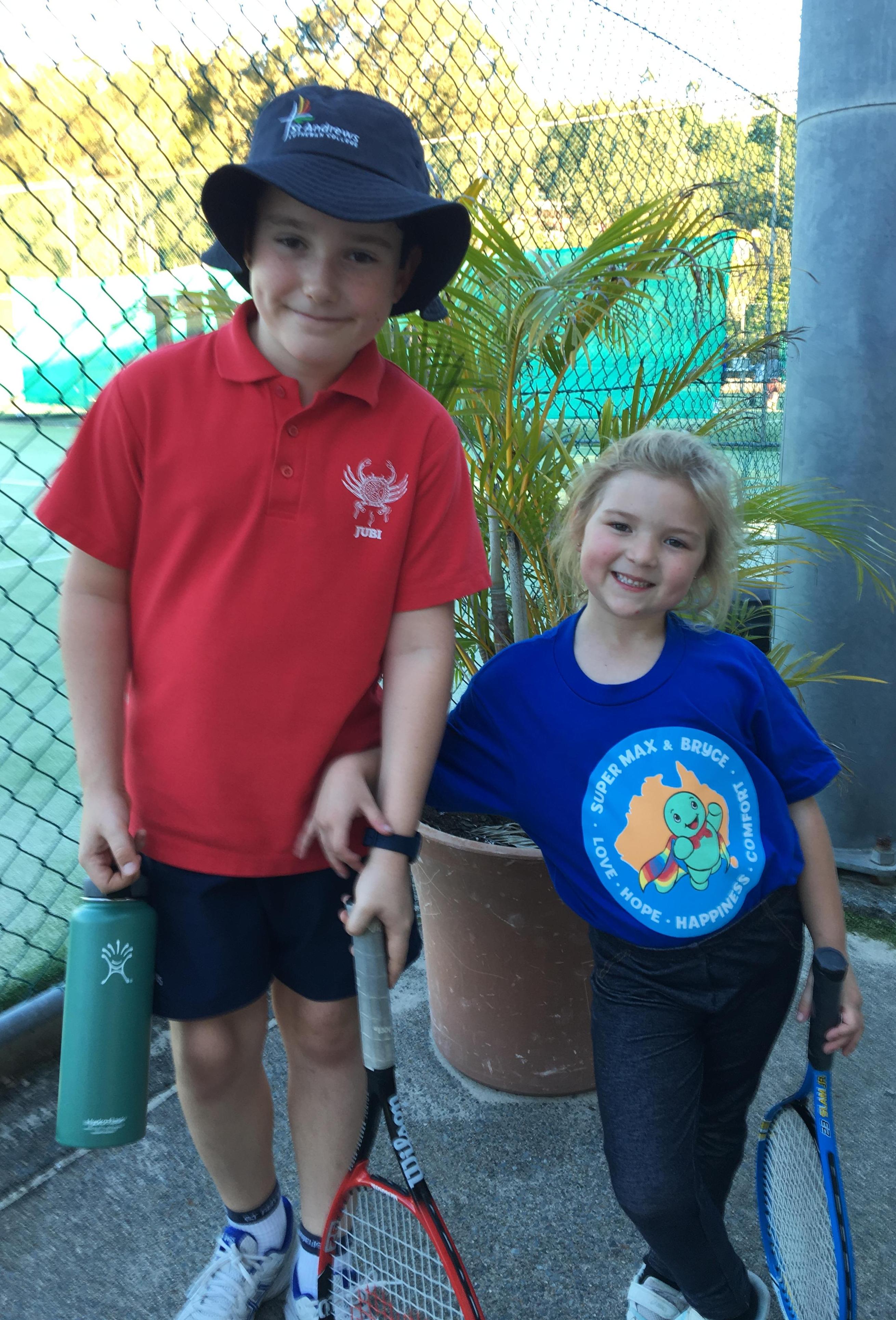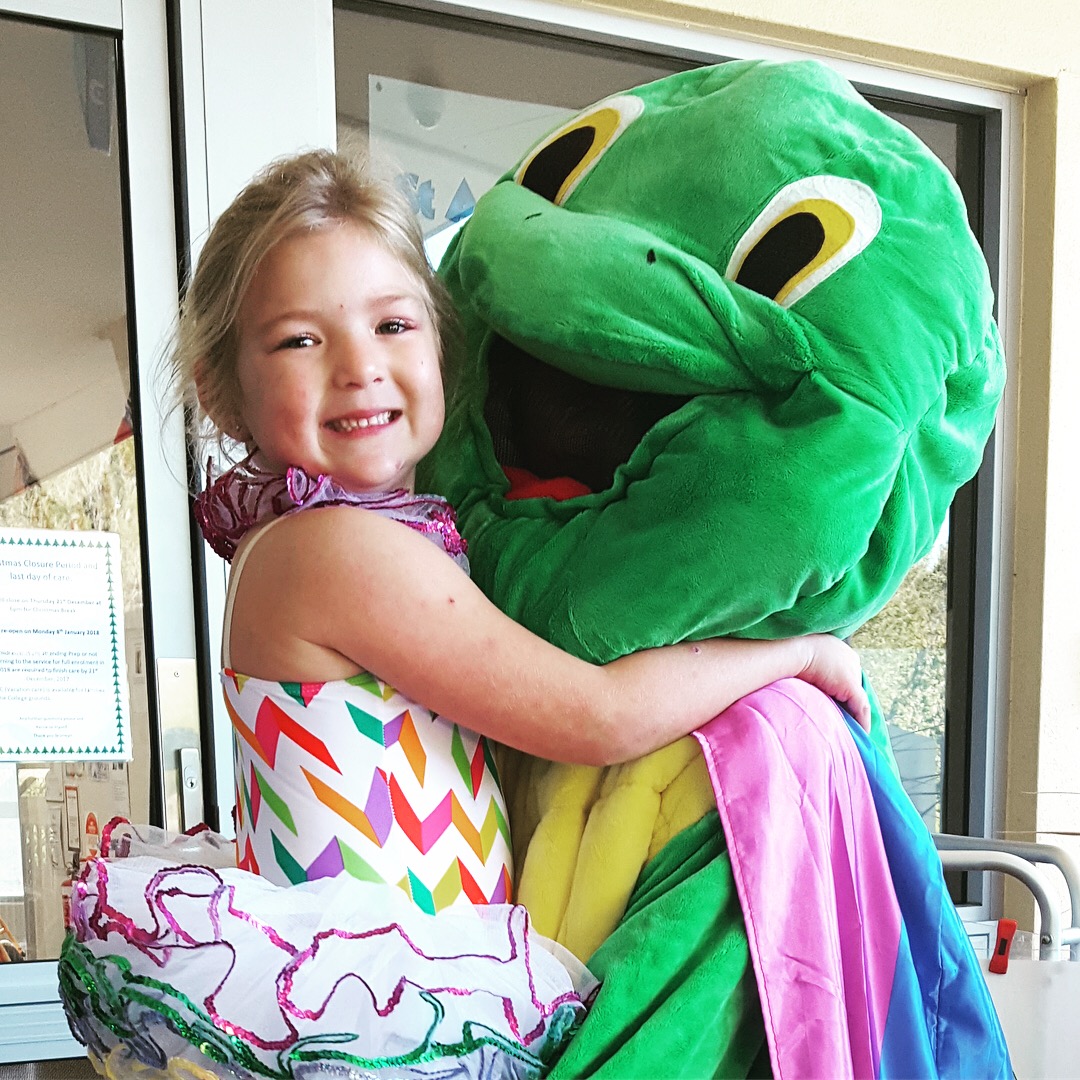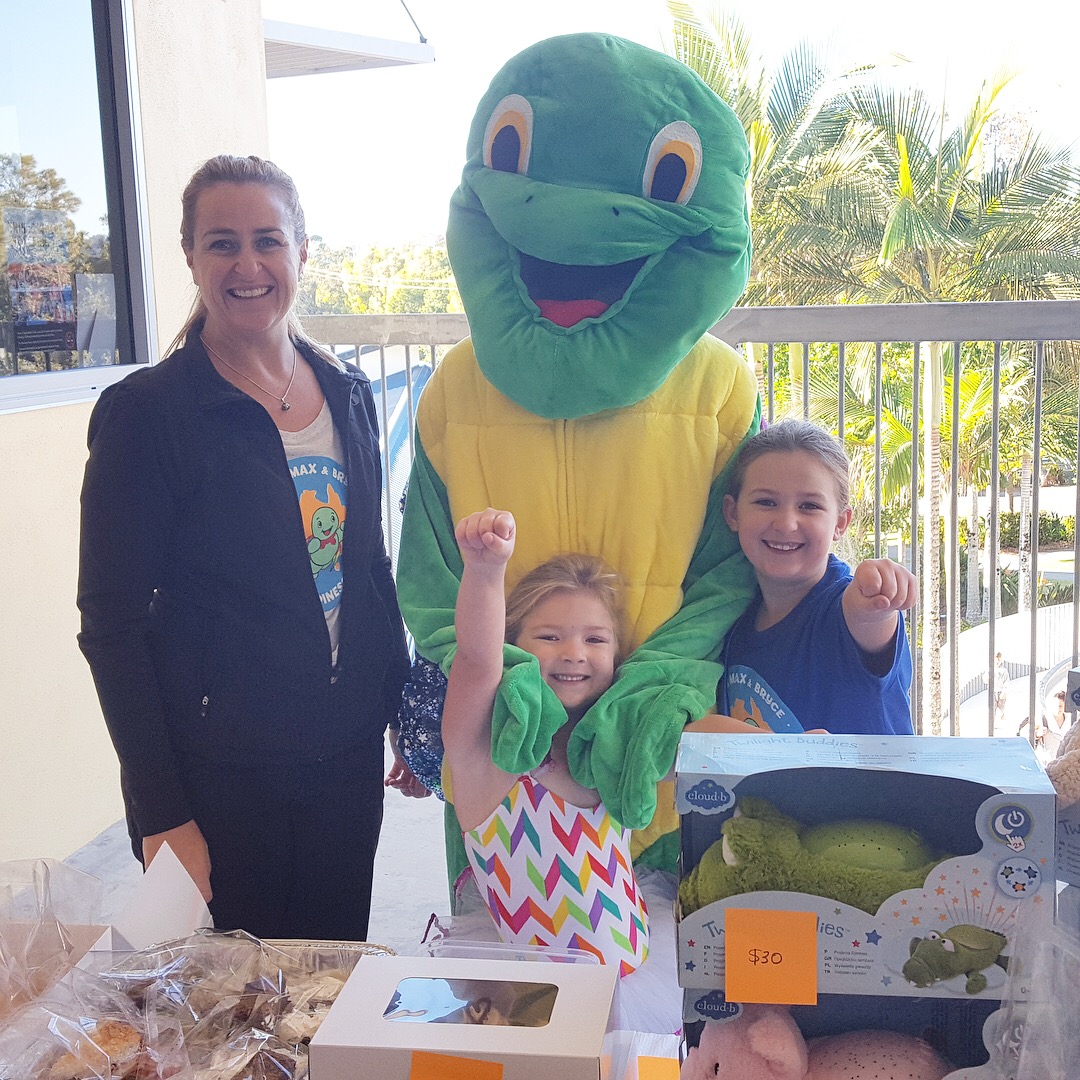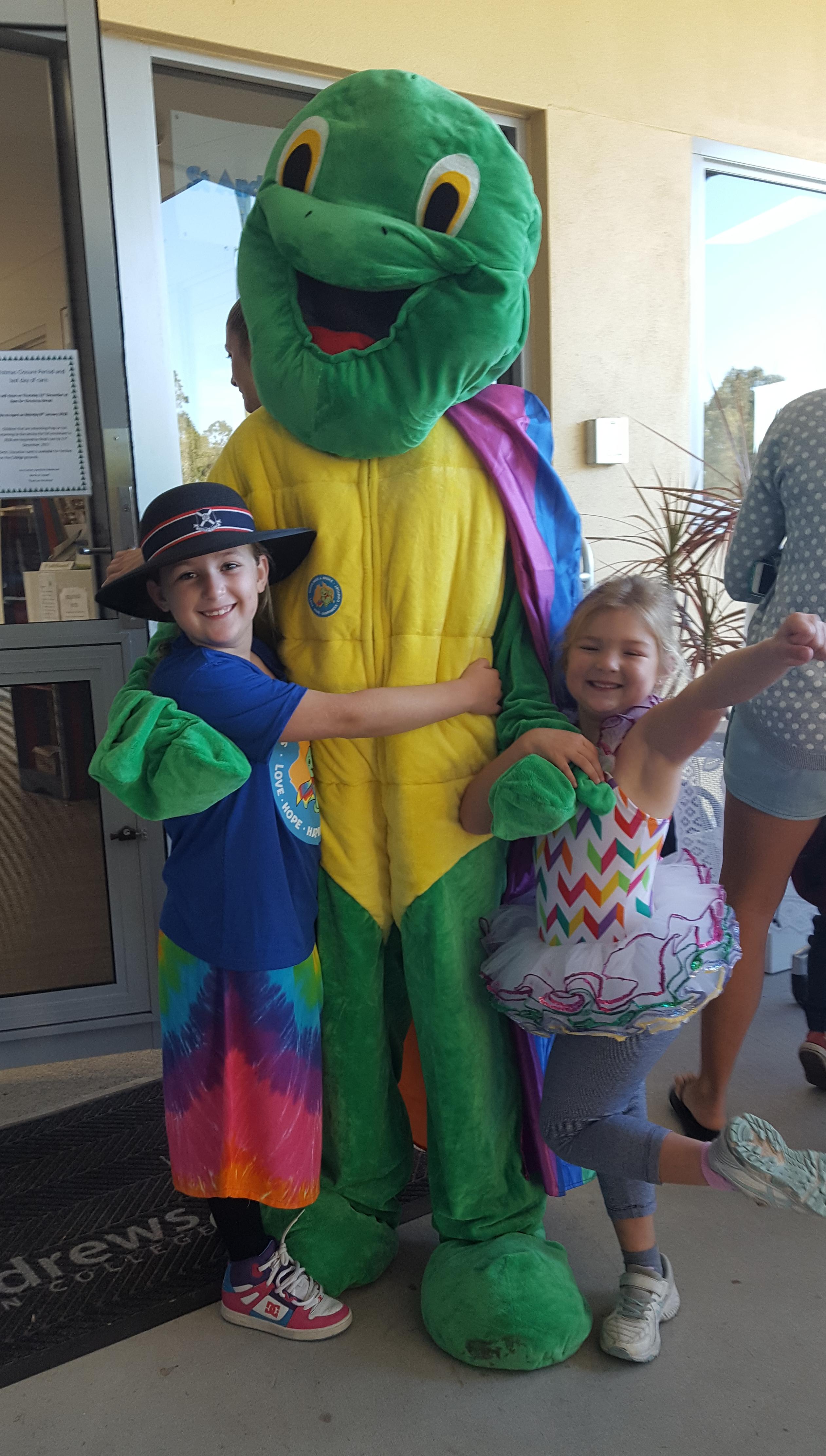 The ELC team raised a stunning $420.00 on the day. Thank you ELC students, families and staff (and Hannah, Debbie, and Abegail)!!!
Junior School (Bryce's school)
The St Andrews Junior School has been our foundation support for the Super Max & Bryce project over the past 11 months. This is where it all started in September last year when Bryce made his first presentation to over 700 people at a large school assembly asking for their support at our first bake sale. Here we are, 11 months later, with everyone in the school not only supporting the project but also contributing to it in numerous amazing ways. Here are some pictures of a few of our Junior School Super Max & Bryce team members and their families at work (we're missing a few people but they were there in spirit). We can't thank them enough for everything they have done… our gratitude for these beautiful people – the students, staff and all of the families – is overwhelming.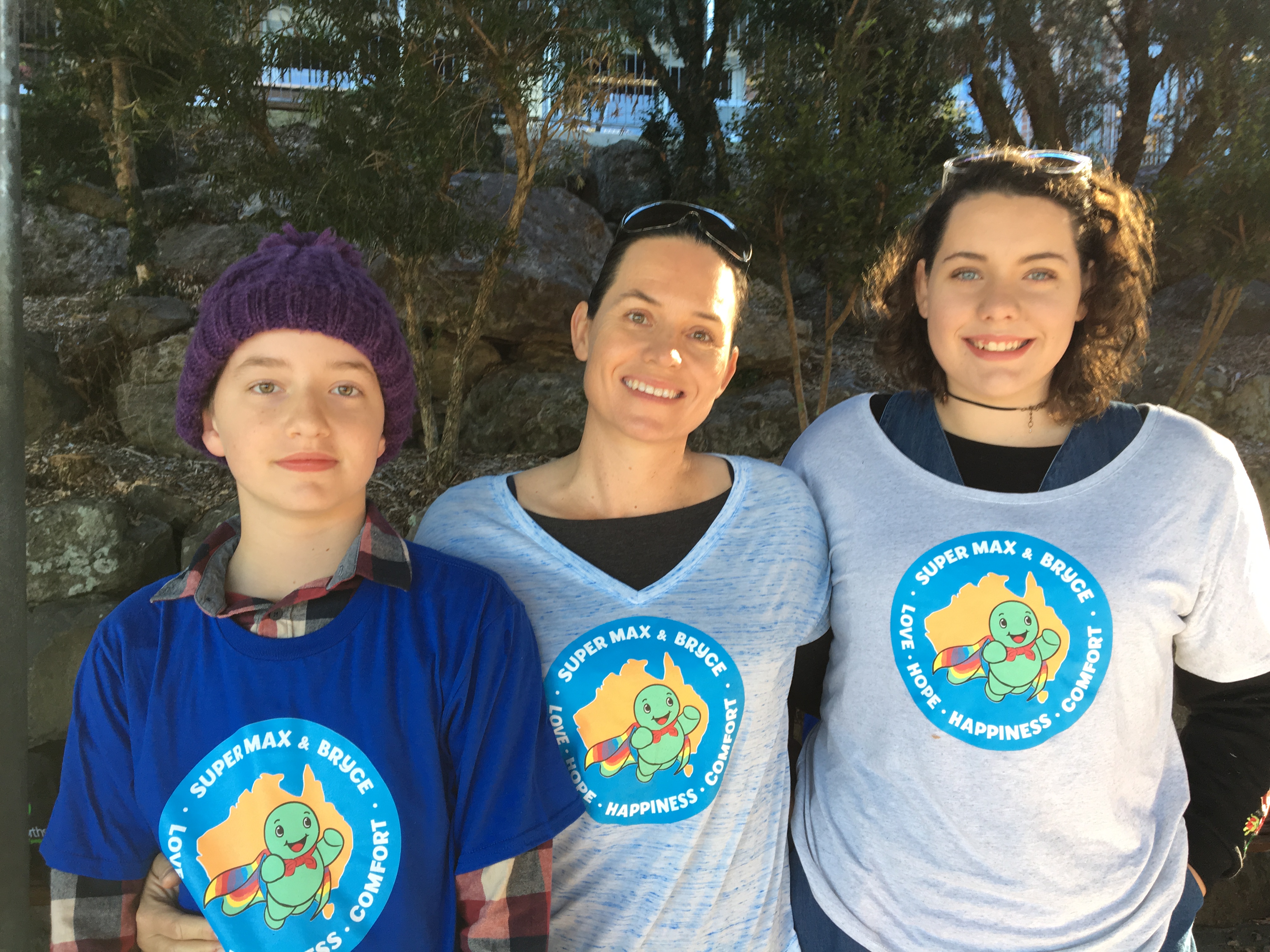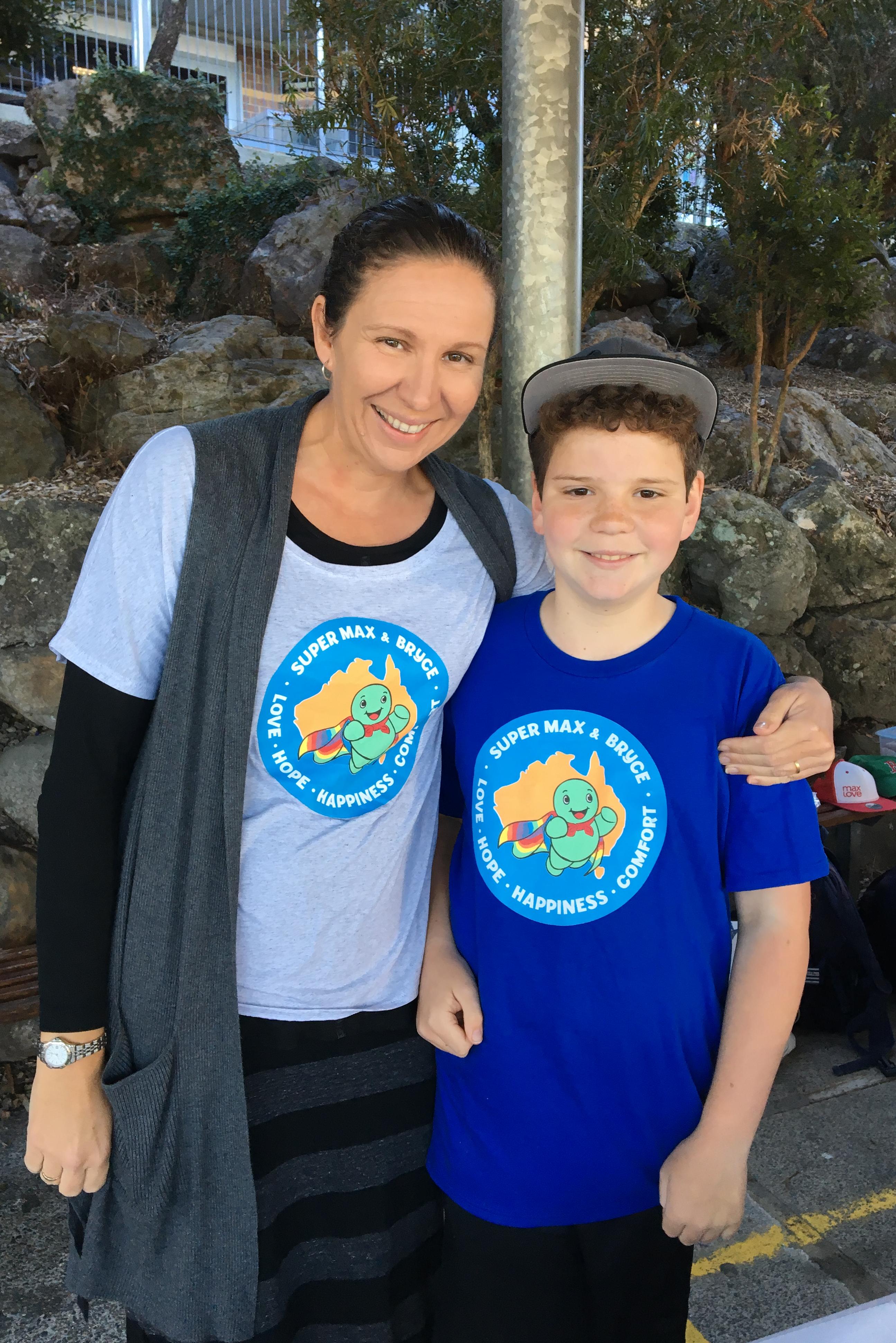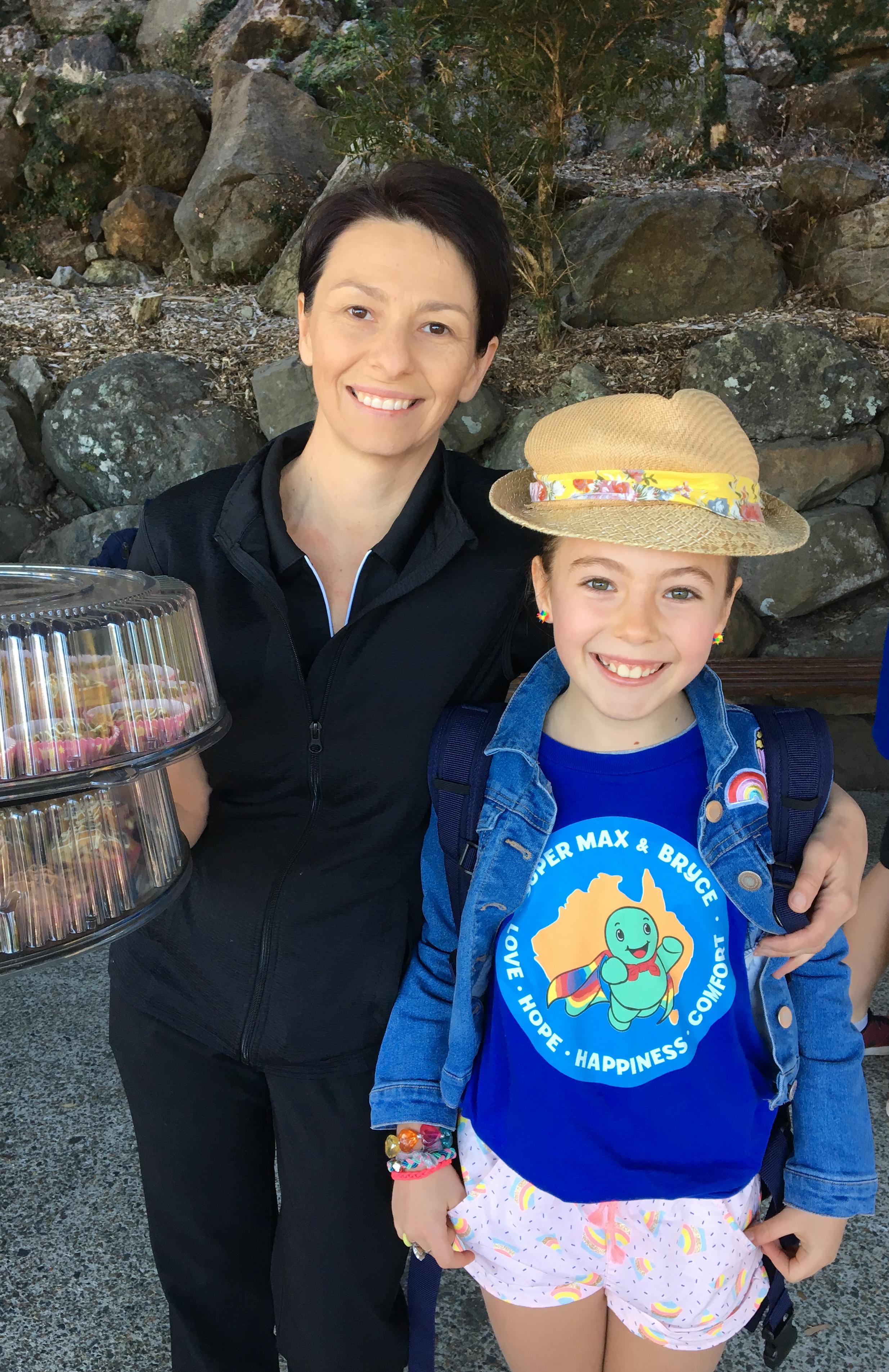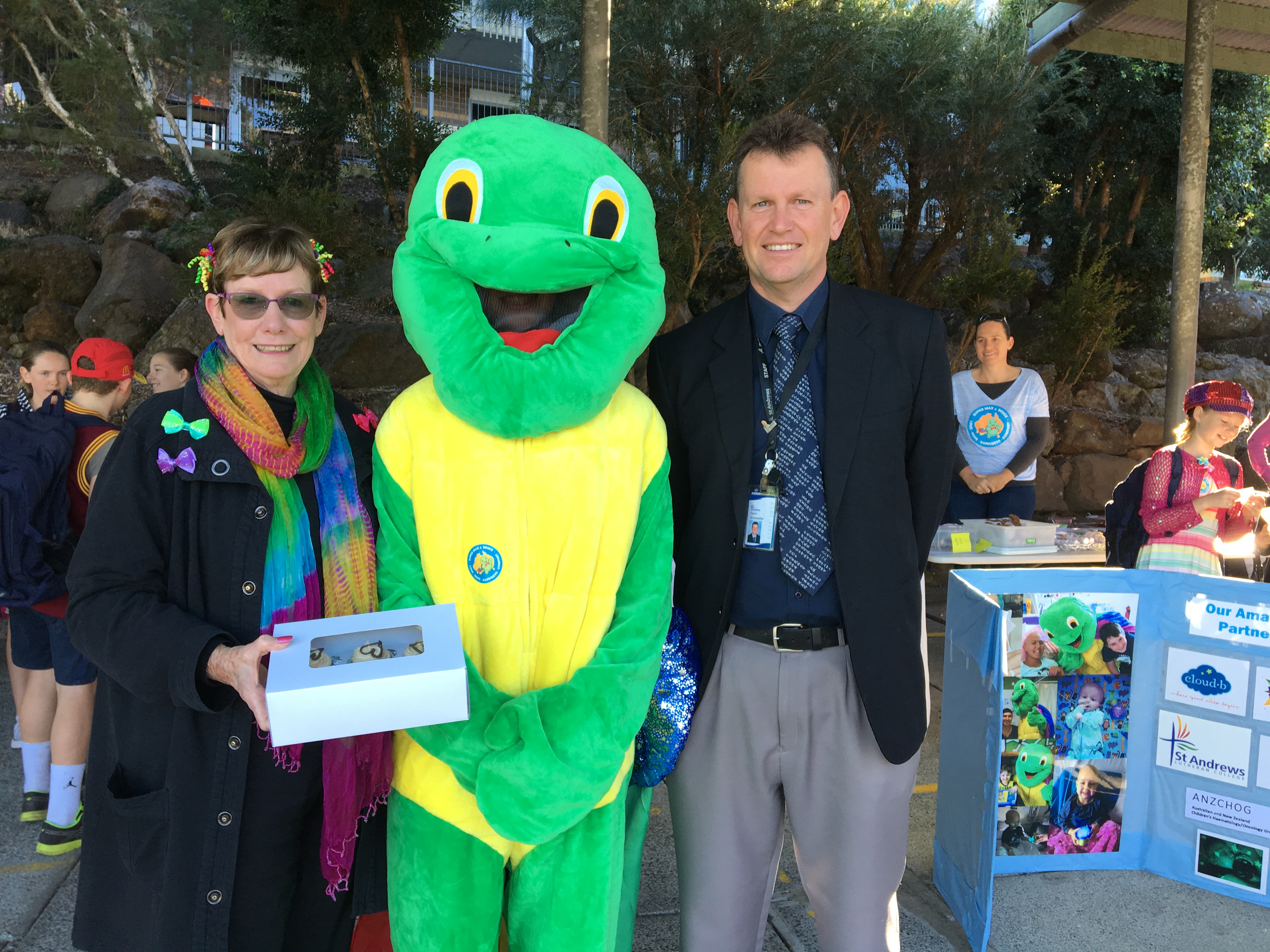 The Junior School team raised a stunning $454.20 on the day. Thank you to all of the beautiful students, families and staff who have supported us so much over the past 11 months. This project is a tribute to you, your generosity and the incredible care you have for others.
Middle School (Mariel's school)
This was the first bake sale we had at the St Andrews Middle School and it a huge success! There were so many donations of baked goods for this school that this team ran two bake sales on back-to-back school days (as you'll see in the pictures, one was on a "free dress" mufti day and the other was a regular school uniform day). The greatest testament to the support of students at St Andrews is the fact that we had people contributing from across numerous year levels. With the middle school, we had baked good donations from a number of Mariel's good friends (as all "besties" do) as well as students who were inspired by the cause. The simple fact that we had students and families contributing baked goods who had never been involved with Super Max & Bryce before speaks volumes about how caring the members of the St Andrews community are. And then there are are the hundreds of students and staff who came to the bake sale to support us through the purchase of these goodies. It was overwhelming and heart warming! Here are some pictures of the middle school team at work (and one of a very happy teacher!).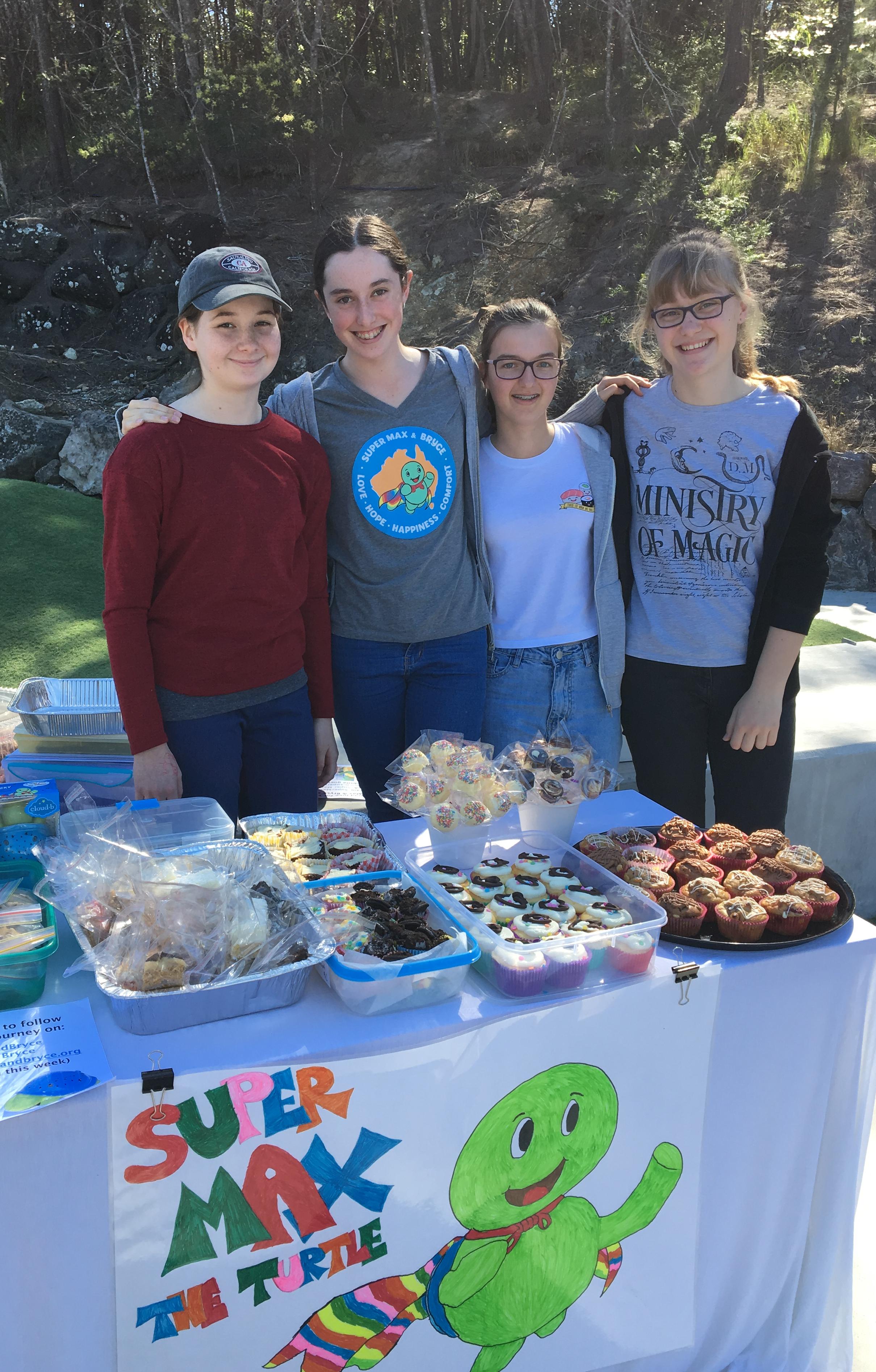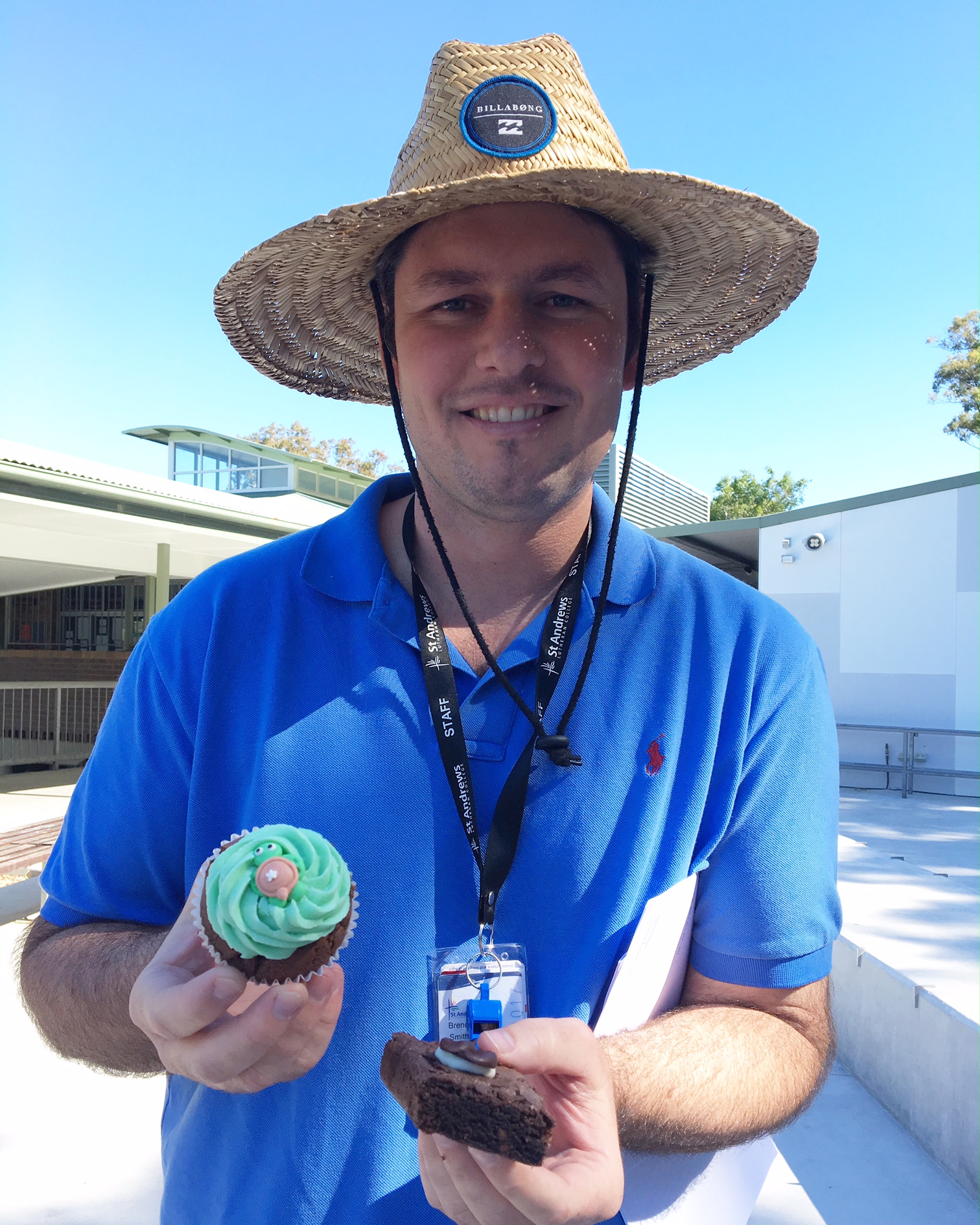 The middle school team raised a stunning $316.00 across the two day bake sale. That will allow us to purchase another 21 turtles! Well done team!
Senior School
This was the first bake sale we had at the St Andrews senior school and the mastermind behind the organisation of this event was one of our new members (who also happens to be a whole-school captain) named Olivia. To say that Olivia is an enthusiastic, passionate, caring, organised, "get it done yesterday" type of person is an understatement. She is the reason we had a senior school bake sale and boy did she do a a fantastic job pulling the event together. Working with two other amazing and highly engaged students, Lili and Rory (the senior school service captains), the trio of go-getters recruited 16 students to help bake for the event, organised for music to be playing at their bake sale and sold a tremendous amount of goodies on the day. To say that this team of three and everything they did for us warmed our hearts is an understatement. We are so touched and grateful for the support we continue to receive. Thank you Olivia, Lili and Rory for all of your hard work and another thank you to all of the bakers who made the event possible and the students and staff who came to support our cause by purchasing some of the delicious goodies on the day! Here is a picture of our fantastic senior school trio with Amy at the event.
The senior school students raised a whopping $287.85 from their bake sale. That's enough for another 19 Super Max the Turtle night lights which will make 19 children with cancer VERY happy soon!
Thank you!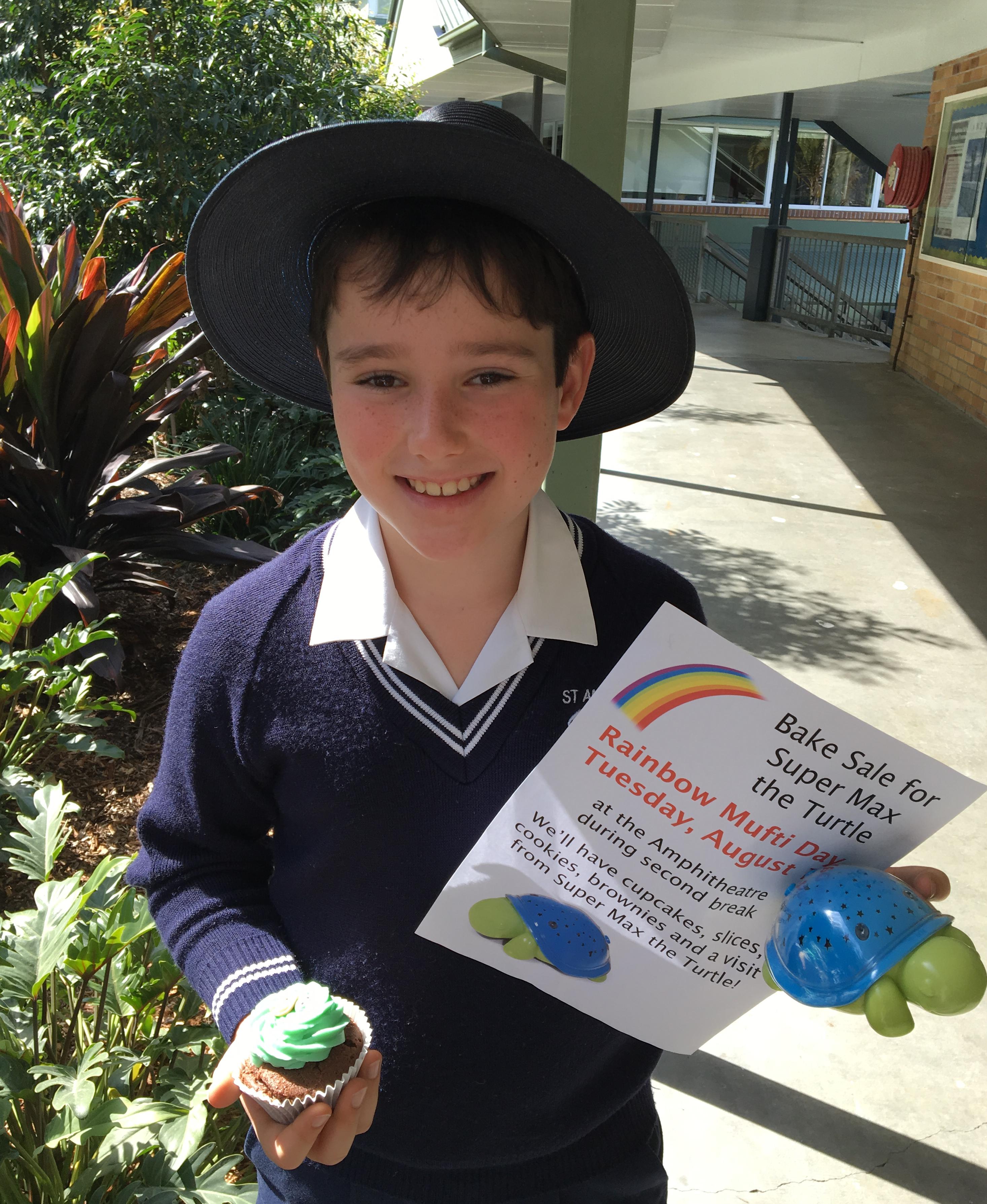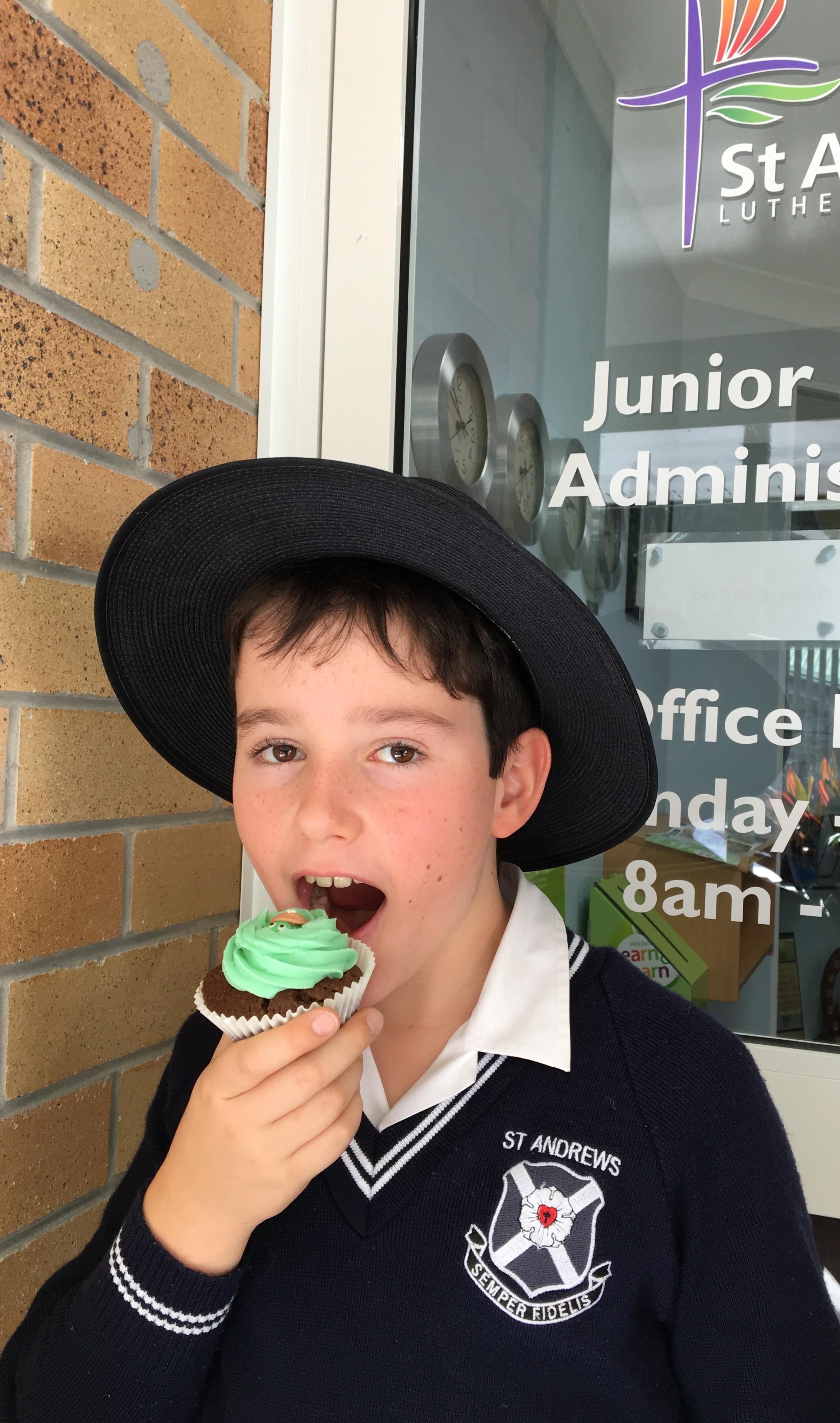 From all of us at Super Max and Bryce, a HUGE thank you to everyone at St Andrews! The bake sale was a tremendous success! Bryce decided he needed to quality control check the oh-so-cute and delicious looking turtle cupcakes - they passed with flying colours... yum!