December 20, 2019
An amazing $3,000 donated by the Bay Explorers team
Something to make you smile. Here is a love-filled and smile-inducing video message we received from our gorgeous friends at Bay Explorers who send more love through the stars than could ever be put into words (note: they filmed this at their annual Christmas party which had an 80s disco theme and was in a bowling alley this year… it all adds to the beauty of the video and pictures in our books). Hearts melted with gratitude over here. Here's what they are saying (bowling alleys aren't known for their acoustics):
"The team at Bay Explorers wants to wish you and everyone at Super Max & Bryce a VERY MERRY Christmas. We are sending love across the stars to you and all of the little superheroes. We also have a surprise for you. We've been busy fundraising this year and we will donate $3,000!!!! From our team and the generous friends and families of Bay Explorers, Merry Christmas!!!!!"
And here is the link to the very short (and very cute) video message: Love through the stars from the Bay Explorers team
This is the same gorgeous team where every single staff member has each of our scarves from the past two years and is sending oodles of love through the stars through them. Each of the 80 staff members also wrote a personalised note of love and support on a turtle card this year. Here is a picture of what 80 messages full of love looks like (so beautiful) and pictures of some of the heartwarming notes: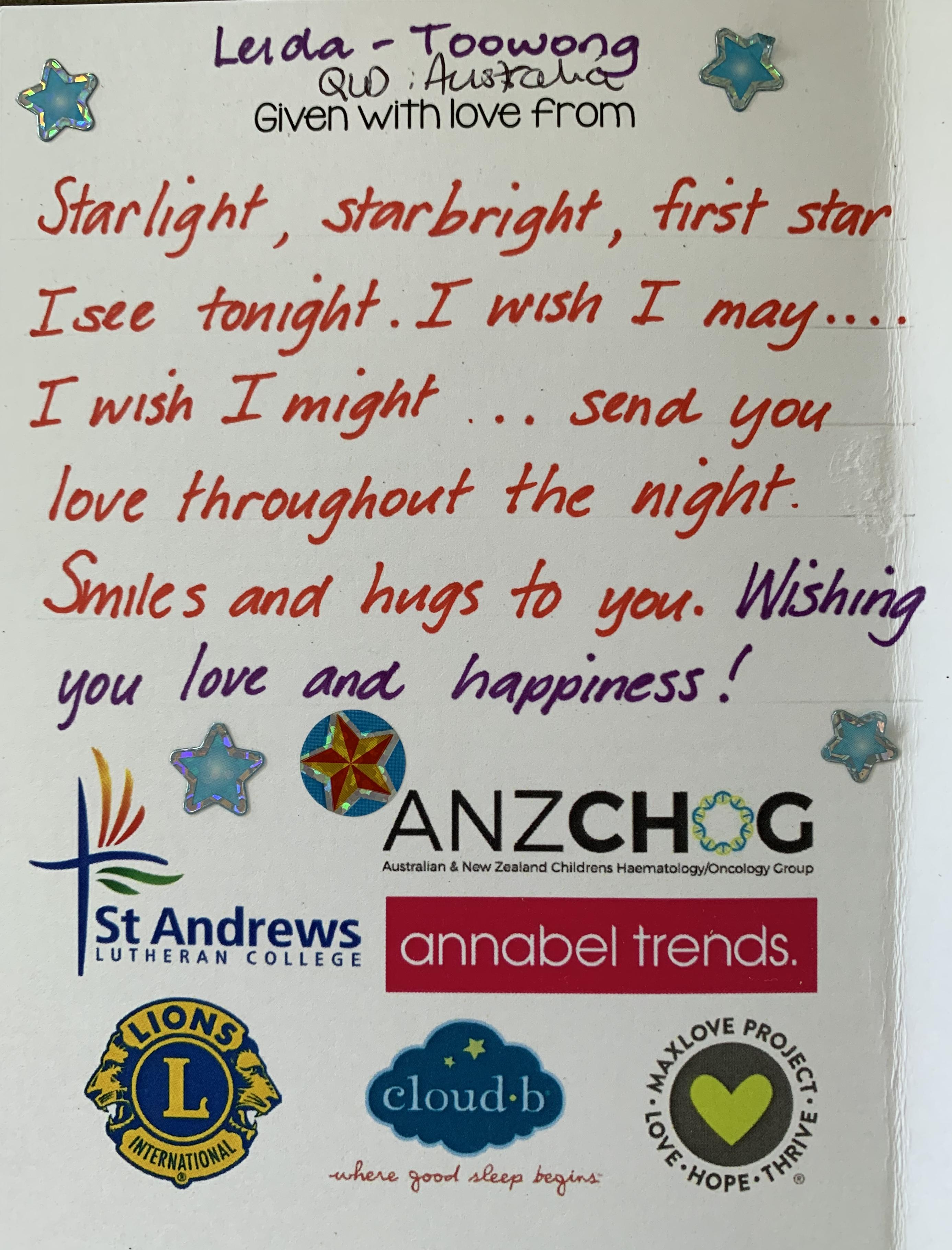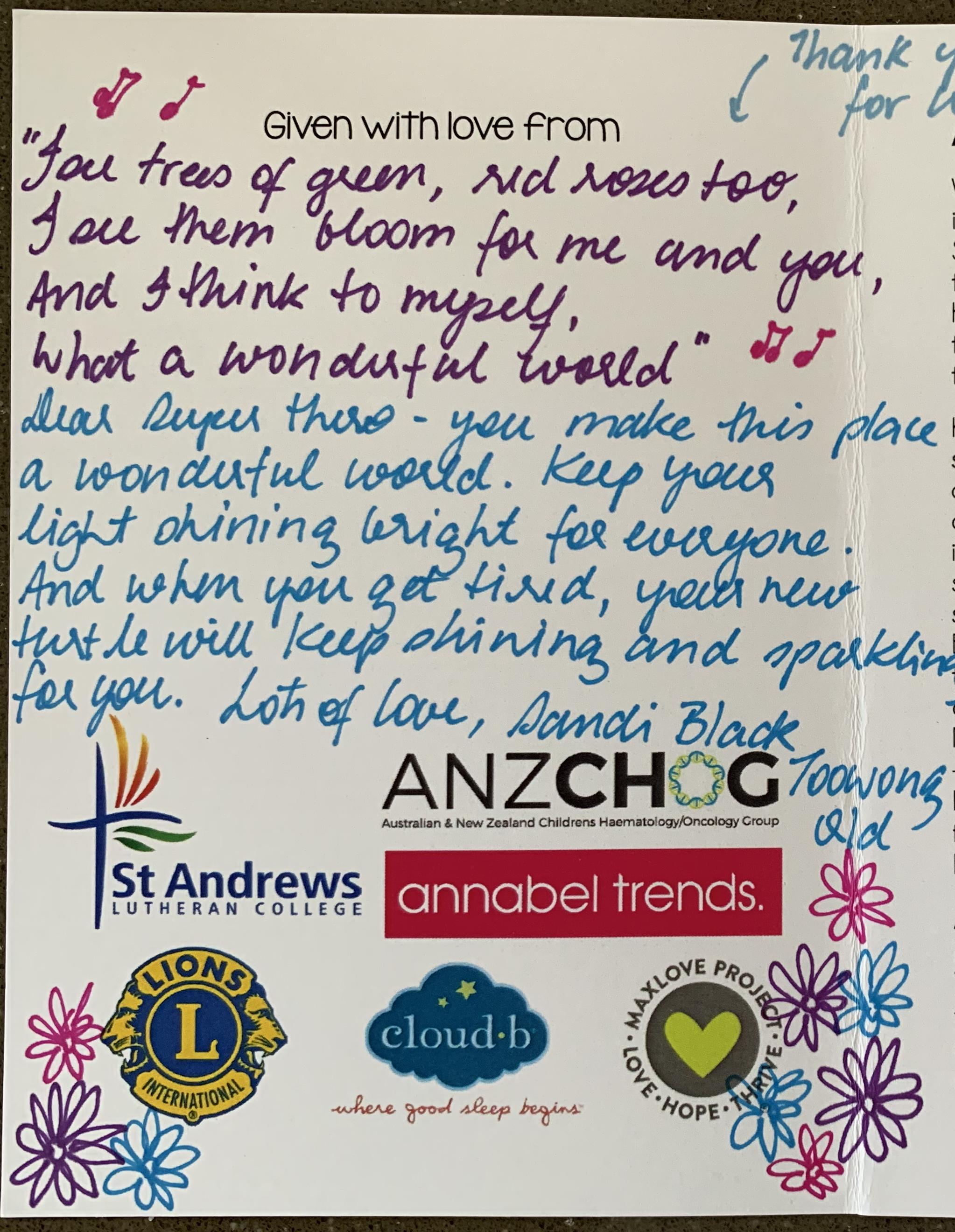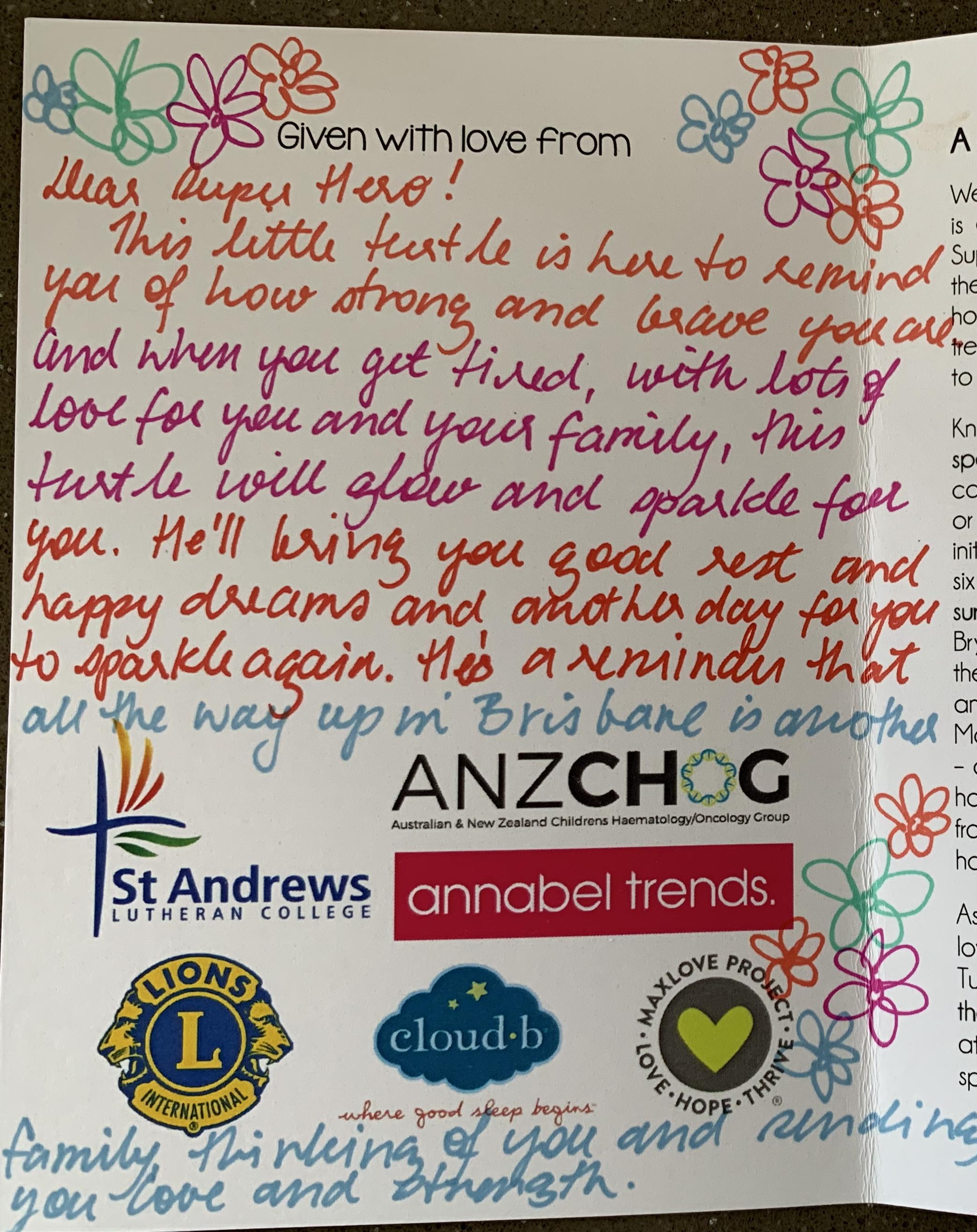 The funds were all raised through little things like cupcake sales which is perfect because that's how Super Max & Bryce started. With love and 80s disco themed happiness through the stars to everyone.